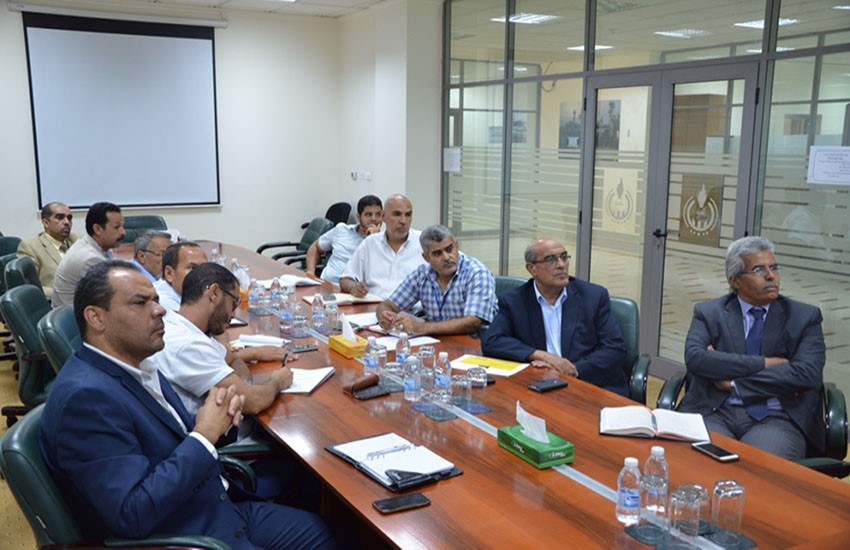 The technical meeting between NOC and Mellitah Oil & Gas B. V.  was held on Wednesday 21 September 2016 at NOC offices and via the closed circuit with specialists from Eni North Africa.
Mr. / Member of NOC Board of Directors and General Manager of Exploration and Production, Chairman and Members of the Management Committee of Mellitah Oil & Gas, in addition to Manager of Developing Reserves Department, Manager of NOC Production Department as well as a number of specialists from both sides attended the meeting.
The meeting discussed the activity of production and the future programs of drilling and wells maintenance at Wafa field, affiliated with Mellitah Oil and Gas B. V.